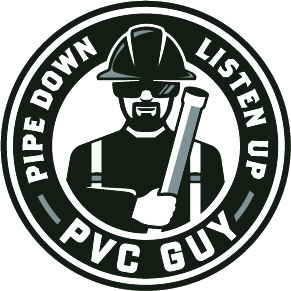 My name is Trip.  I'm just a regular dude that graduated college, got married and bought a house.  I don't make much money so if anything is broken in our house, I have to fix it myself.  And believe me, we bought a broken house.  In these economic times, I just can't scrape together the cash to pay for a professional to come out and take care of everything that happens.  Besides, the times they do come out often result in disaster.  Read about my story.
Maybe it's just been bad luck or pure stubbornness but I have found the most effective way for me to take care of my house is to learn to fix things myself.
There is so much information on the internet with all sorts of advice but everywhere I went either had too broad a scope (your typical DIY sites that encompass everything in construction) or too little information (home & garden sites) that just didn't have the details that I needed.  That's why I started PVC Guy.com, as your one stop internet information database for all things PVC and plumbing issues at home.  Please feel free to check it out and share with your friends!
Please come back for new updates and if there is something you would like to see or would like a tutorial, please feel free to Contact Us.