Polyvinyl Chloride – What the heck is this stuff?
PVC
Polyvinyl chloride (PVC) is a plastic polymer widely used in construction, medical, manufacturing, and even fashion industries.  It's a good electrical insulator, doesn't rust or melt, and can last for over 140 years!!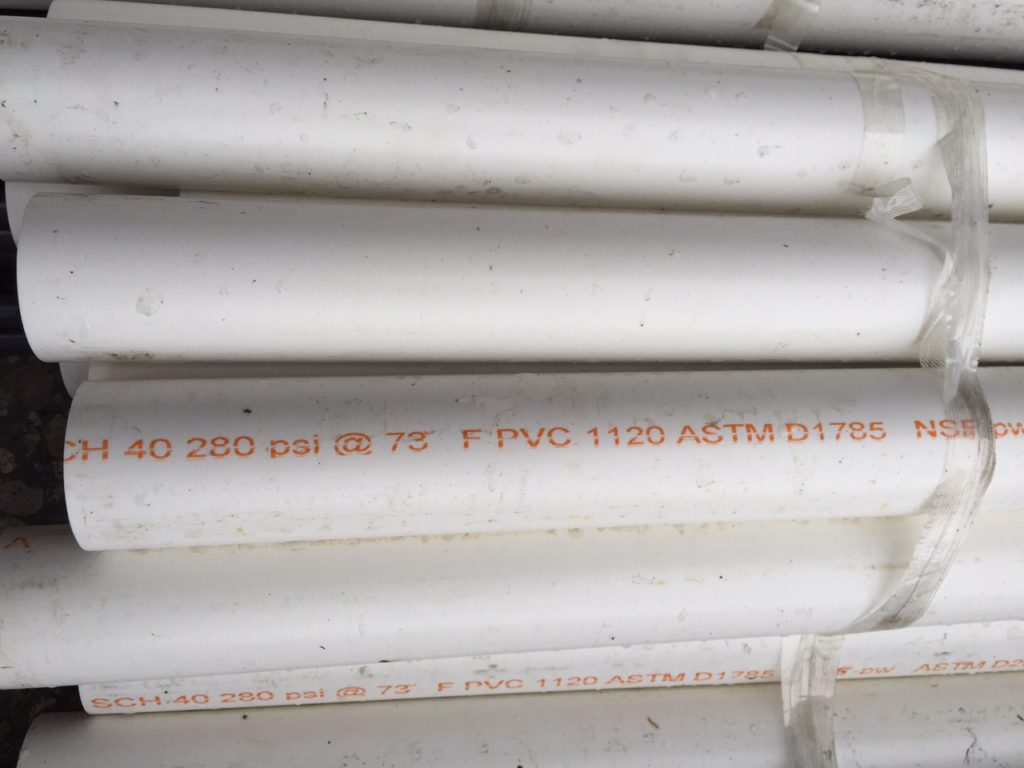 It's used to make our pipes for drinking water and sewage.  You can find it in siding, fences, doors, windows, trims, etc.  It's everywhere you look.  It makes a great alternative to wood, rubber, or metal since it doesn't rot or rust.  Some of you might even remember music on vinyl records.  That too was PVC!
How It's made
PVC is formed by a process called "polymerization" that uses ultraviolet light to convert vinyl chloride gas into unmodified PVC or uPVC for short.  Different additives can be added to raw PVC to alter its physical properties. For example, pigments can be used to change the color, chloride can be added to make it more heat resistant or fillers can be used to create more volume of PVC at a lower cost.
From there the PVC is heated and extruded into pipes, or made into PVC for fabric.  PVC can also be molded to make boards or other finished products. The possibilities are endless, which is what makes PVC so great.
Vinyl chloride gas is a highly toxic and flammable chemical that was once used as a refrigerant, aerosol propellant and at one point was actually used as an anaesthetic in the medical field.  Vinyl chloride gas is a petroleum product, so PVC is also a petroleum product.
History
In 1872 Eugen Baumann accidentally discovered PVC by leaving vinyl chloride gas sealed in a jar exposed to sunlight.  A white solid appeared inside the jar, which had polymerized from ultra-violet radiation and the vinyl chloride gas.  It took almost a century until Baumman's discovery became popular for plumbing use in the United States in the 1950's and 60's.  Prior to mainstream use of PVC, many pipe systems were cast iron, copper or steel, which is difficult to work with, expensive and prone to corrosion.
The Germans were actually the first to use PVC in plumbing applications when they tested its use in municipal water distribution systems around World War II. Many of this systems are still in use today which is a testament to its longevity.  Click for more information on PVC History.
Recycling
PVC is also recyclable.  It has a lifespan of around 140 years and can be broken down and re-used in the production of PVC products many times, though sadly people rarely do recycle PVC products.  It's important to make people aware of its recyclability to help save the environment for future generations.
PVC is such a versatile product and not enough people use it. It's use has been growing over the years and I believe the future is even brighter for PVC.  The possibilities are endless!